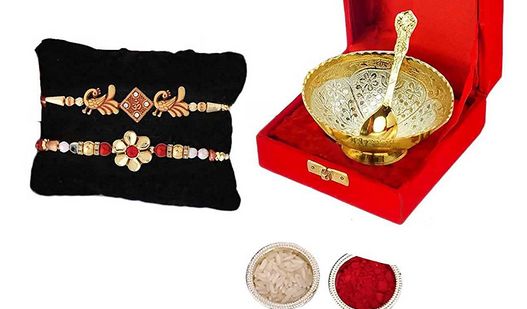 Rakhi is a traditional Hindu festival that celebrates the bond between brothers and sisters. On this auspicious occasion, sisters tie a sacred thread called "rakhi" around their brothers' wrists as a symbol of love, protection, and goodwill. In return, brothers give gifts and promise to protect their sisters throughout their lives.
If you're looking for ideas for a Rakhi gift for your brother, here are some suggestions:
Personalized Rakhi: Consider getting a Rakhi customized with your brother's name, initials, or a special message. It adds a personal touch and makes the Rakhi unique.
Gadgets or Electronics: If your brother is a tech enthusiast, consider gifting him the latest gadget or electronic device he has been eyeing, such as a smartphone, smartwatch, gaming console, or headphones.
Books or Magazines: If your brother loves reading, you can gift him a collection of his favorite books or a subscription to his preferred magazines.
Fashion Accessories: Consider gifting your brother fashionable accessories like a stylish watch, a wallet, a tie, or a pair of sunglasses. These items can complement his attire and enhance his overall look.
Personal Care Products: You can opt for grooming kits, colognes, or skincare products tailored to your brother's preferences. These gifts help him feel pampered and take care of his personal hygiene.
Experience or Adventure: Plan a special outing or adventure experience that your brother would enjoy. It could be tickets to a sports event, a concert, or an adventure activity like hiking, go-karting, or a weekend getaway.
Subscription Services: If your brother has specific interests or hobbies, you can gift him a subscription to a service related to those interests. It could be a streaming service, a music platform, a gym membership, or a subscription box tailored to his preferences.
Remember, the best gift is one that aligns with your brother's interests and preferences. Choose something that showcases your love and appreciation for him, and it will make the Rakhi celebration even more special.